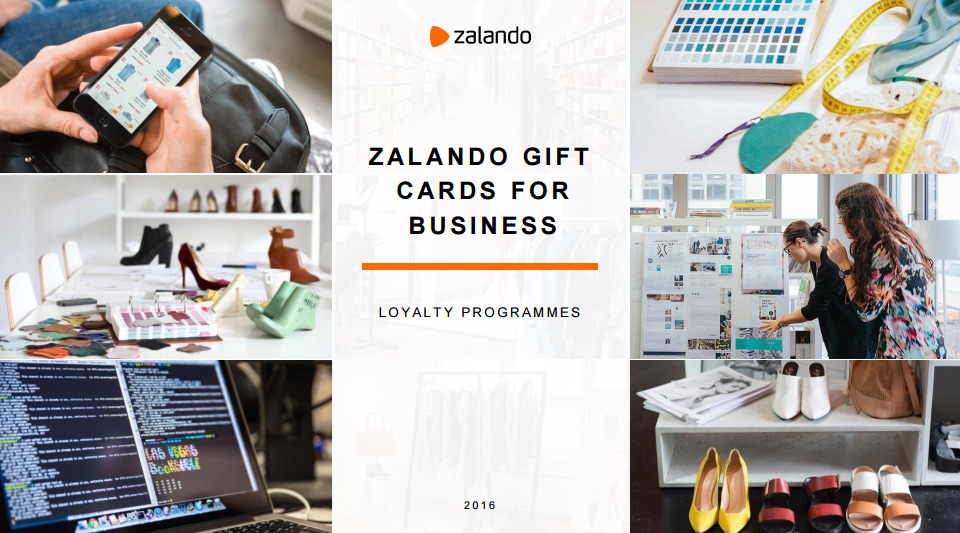 Zalando Reviews's first case study: As a significant competitor in the online retail market, Zalando faces off against Amazon. That Amazon, which in addition to all its other bells and whistles, including instant access to movies, music, and TV shows, also provides 2-day free shipping anytime its Prime loyalty members request it. Zalando understood that they could only compete if they provided the greatest prices, the quickest delivery, and the easiest shopping experience in all of Europe.
They made a LOT of investments in marketing, logistics, and technology to achieve these goals. But first, let me give you some background on the business so you can understand what Zalando, the world's largest fashion retailer, is actually all about.
How could Zalando improve their approach to customer loyalty?

1) By strengthening the sense of community surrounding their brand, and
2) By giving clients the opportunity to establish a long-term relationship.
By doing this, they could guarantee more recurring business and raise the lifetime value of their consumers.
Here are some ideas for achieving these objectives:
Promote product evaluations
Product reviews are difficult to discover on Zalando. Additionally, the lack of product reviews deters customers from being the first to submit one. Amazon, on the other hand, is replete with reliable product reviews. They also have a Vine programme where the best reviewers, chosen based on community ranking, get free things to test out and write reviews of before anyone else. Zalando could adopt a similar strategy, such as sending follow-up emails to customers to remind them to leave reviews or rewarding reviewers with additional benefits. It would assist the business in creating more user-generated content, demonstrate that their customers' opinions matter, and highlight brand enthusiasts who will draw in more clients.
Encourage more sustained interaction with brand content

Zalando creates a lot of material across a variety of platforms, but nothing guarantees that their customers will see it. Instead of them, I would advise clients to follow and engage frequently with their Facebook page, YouTube channel, mobile app, Instagram profile, and SnapChat account. Consider completing a test based on a YouTube tutorial on tying a necktie. What if users of the Zalando mobile app could accrue daily fashion points? Consider launching a competition where participants may submit Instagram pictures using the brand's hashtag. I'm sure it's obvious what I'm attempting to show here: the more people connect with a business, the more they know about it.
Reward & acknowledge clients

We are all familiar with the well-known statistic that 69% of consumers want brands to identify them. During this time, a loyalty programme excels. Zalando provides a unique "gift card" that they market as a brand loyalty scheme. Customers use a physical punch card to obtain Zalando discounts by stamping it at various retailers (including MasterCard, Samsung, or L'Oreal). However, this archaic idea is too out-of-date for such a cutting-edge fashion company to foster genuine brand devotion. How could they advance? Introducing the following three components:
VIP club: This is the ideal method for increasing brand exclusivity. However, this shouldn't necessarily imply that VIP members will initially receive more discounts, particularly in the case of Zalando. The sense of belonging to a special community, where a select few will receive limited rewards (mainly experiential), should be highlighted in this context. We're considering possibilities like VIP passes to the Bread & Butter tradeshow, a full day of styling and shopping, or the chance to try out goods before they go on sale. The goal is to create a strong emotional connection between the business and its clients.
Customer tiers: After establishing a VIP club, the next stage is to allow members to advance in status. The idea of customer levels is to ensure that all customers, regardless of how much money they have spent with the business, feel valued and recognised. It's merely basic psychology. In addition, as consumers advance through the levels, they will be motivated to do so in order to access the benefits associated with higher levels. As a result, Zalando may employ incentives to move customers from one stage of the life cycle to the next.
Rewards for non-purchase-related actions: As this site has frequently stated, solely transactional rewards (discounts and coupons for purchases) are not the best option for building a true emotional connection with customers. Zalando should honour user actions other than sales, such as writing reviews, viewing videos, sharing information about product preferences, or participating in quizzes, in order to increase brand engagement. Customers are encouraged to interact with companies through a variety of channels, such as their emails (which offer incentives for opening and clicking emails), mobile apps, or website content (watching guides, tutorial videos, etc.).
The "wowing customers during their journey" strategy of Zalando would be perfectly suited to all three of these ideas. The customer journey can be made more enjoyable by gamifying the customer experience.
Conclusion

You can tell that Zalando has a clever business plan. They cleverly implement personalization strategies, satisfy customers' need for inspirational ideas regarding product use, and position themselves as experts in the fashion industry in addition to giving customers great prices and convenient return options — we know that coupons and discounts are the major influences on purchase behaviour. They are almost finished with their retention plan, which makes them a serious competitor to Amazon in Europe.
Sign up for a VIP trial here if you're interested in learning more about how Antavo Loyalty Software can provide you develop a rewarding loyalty programme that is specifically tailored to your business plan. We'd be pleased to demonstrate how we can help, says our head of sales.