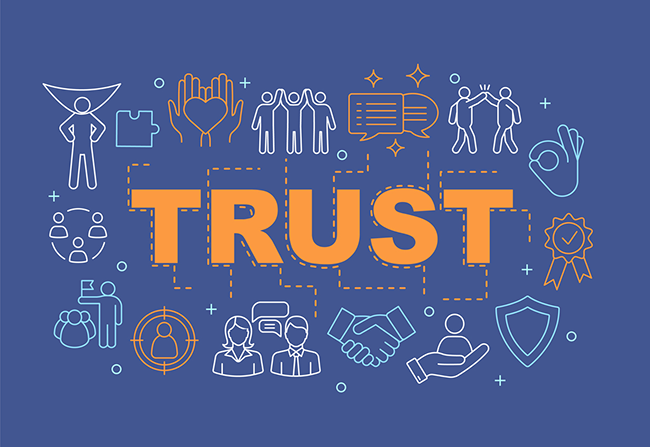 According to the most recent McKinsey poll, 2016 wasn't the best year for the fashion and apparel business. The $2.4 trillion business, which had been acknowledged for its enormous growth for decades, was impacted in some way by the volatility on the Chinese stock market, Brexit, and the results of the US presidential election.
However, those involved in the fashion sector don't want to see their sales fall off. They want to spend significantly more on customer retention in 2017. More specifically, according to eMarketer, 57% of marketers will spend more money on their loyalty programmes to accomplish that very objective.
That sounds euphonious, but how can these businesses be certain that their investment in customer loyalty would ultimately pay off? Particularly in a time when consumers need to be motivated to ENTER and REMAIN IN the loyalty loop. The more information people divulge about themselves, the more pertinent (and appealing) offers businesses may make to them. Naturally, it would be difficult to find a buyer willing to joyfully divulge his household's income or current location. A loyalty programme, however, can be beneficial if it is designed from the outset with true principles in mind. Watch
Select the appropriate value proposition
Every time I visit the websites of fashion merchants, I see the same promotions, such as: "Sign up for our newsletter to receive 20% off off your first purchase!"
The same discount-focused (and tedious) strategy, in the opinion of marketers, should be used throughout all of their loyalty programmes. But in the end, it just serves to emphasise their weakness—namely, that they are unaware of how recent changes in client expectations have changed. You should consider the following: Customers want you, much like Amazon, Google, or Starbucks, to somehow improve their lives or at the very least, fix their problems if they give you their money (and personal information).
Of course, I'm not suggesting that you immediately start a reward programme on par with Amazon Prime. or that you shouldn't give your regular customers any coupons. Discovering what emotionally moves your fashion customers is the aim here. What gives them the impression that they can unquestionably acquire something great from you? The following two strategies attempt to put this idea into practise:
a) Limited-time offers for loyal customers
For better customer service, 54% of customers would pay more. The cause? They want their shopping to be as simple, quick, and welcoming as possible. They also want to be appreciated. Customers can get the following services to feel all of this:
prolonged returns
Options for express or free delivery
Guarantees of "No questions asked"
There is no wait for customer service
Free modifications
On-demand personal shoppers
access to products with priority
b) Create useful mobile features
Customers today look for the easiest method to shop. Mark & Spencer also developed a mobile app with extensive functionality, following Starbucks' loyalty app, which also serves as a mobile wallet. Customers were first informed of their standing and point total in Spark, Mark & Spencer's loyalty programme. Additionally, they can receive tailored offers based on their preferences for products, past purchases, and locations (hello, beacon technology!). Finally, customers can research the nearest department stores to see if the products are available there.
The more features these mobile apps have, the more easily customers can incorporate them into their daily life. Not to mention, receiving notifications regarding loyalty incentives via mobile is an additional perk. Because of this, 89% of users prefer to use mobile apps for loyalty programmes. The power of SMS hasn't even been touched upon yet. Customers prefer loyalty offers provided via text messaging in 49%.
Align benefits with customer spending
Not all of your clients ought to receive the same benefits. Customers who spend more money ought to be paid more as well. The introduction of three or five customer tiers followed by an increase in the loyalty cash back value per tier is the right course to take. Members receive immediate status thanks to tiers, which also lay out doable objectives. Industry norms state that the cash back percentage starts at 1% and rises to 5% for higher tiers. Naturally, your profit margin and the tactics of your competitors affect how much cash back you should receive. According to Laura Gardiner, a customer loyalty and engagement strategist, in the event of businesses with large profit margins, this amount can go as high as 10%.

Create the programme for your top clients.
At Antavo, we've noticed that it's a common error for marketers to use their loyalty programmes for recruitment. Even though that could be a part of your plan, this kind of thinking is incorrect! Those who already know you and are among your greatest clients could benefit from loyalty programmes. Therefore, when you begin planning it, create it primarily for them. Why? Because they are the most valued and responsive consumers, your best customers should be highly engaged in your loyalty programme. Not to mention that if your greatest clients are happy with your programme, your loyalty strategy is guaranteed to rapidly pay off. From then, how you publicise your loyalty programme will determine everything.
Begin partner campaigns or programmes.
Offer the goods or services of other brands to give your customers more value. You gain reputation, especially if you can work with a brand that is well-known and respected by your target audience. Of course, there are situations in which you lack sufficient knowledge of your consumers' preferences. In these circumstances, you can follow these three steps:
a) In a survey, ask them
Asking loyalty programme participants directly about their preferences is a typical method of gathering information about them. You can give customers more loyalty points for completing surveys, or you can do what Fabletics did and incorporate questions into the signup process.
b) Conduct a co-branded, time-sensitive promotion.
Since you now have the information, you may determine, for instance, what kinds of pertinent items your clients would find interesting in addition to those you currently sell. The jewellery company Hermès also made effective use of this knowledge. They prepared a joint marketing effort with renowned auction house Heritage Auctions. Hermès offered double points to loyalty members who made a purchase from a limited-edition handbag collection online for a period of 72 hours.
c) Provide the opportunity to accumulate loyalty points with other brands.
Here, Lancôme, a retailer of cosmetics, is a true leader. The business allows its devoted customers to accrue points, and as a result, discounts, for other businesses like Gilt. Another option is for businesses to buy credits (also known as loyalty points) from other businesses to use as incentives for their clients. In the latter instance, the circumstance is advantageous to both parties. The buyer of the credits can acquire credits at a lesser price, similar to a bulk discount, and the owner of the credits has the opportunity to be marketed within a specific target group.
Position yourself as an expert.
Driving customers into your physical store can be the most difficult aspect of an online loyalty programme. But in this case, throwing a "wine night" or "bring your lover party" for loyalty members can help them make wonderful in-store memories and have a good time. This trend could be greatly accelerated by new technology! Imagine a treasure hunt that customers could participate in in-store using only their phones! Thanks to beacon technology, they can receive in-store notifications about special offers, such as "Buy a red dress to earn double loyalty points during your visit." Everything revolves around thrills and unique experiences to give clients the impression that the environment you create for shopping is worthwhile.